I've done a pick list for best TV shows, but this one is for shows that didn't go beyond a single season. Underrated gems that deserve special mention.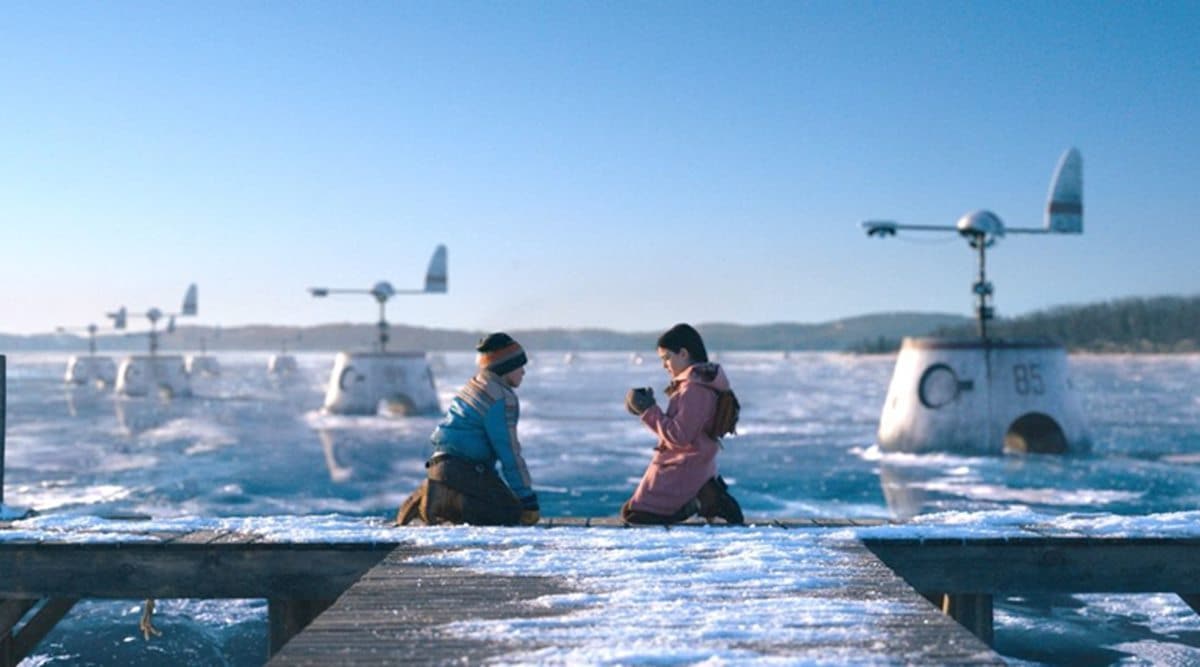 1. Tales From the Loop. 2020. I worried about a Stranger Things rehash. The series is set in a small midwestern town in the '80s (Ohio instead of Indiana), there's a lab where dangerous experiments are performed, and kids play a key role. But where Stranger Things revels in the nostalgia of the '80s, here the period is incidental. Stranger Things is full of anxious and overt horrors, using action sequences to supplement the character drama; Tales from the Loop shines in the small and quiet moments. Put it this way: Stranger Things is ET and Gremlins and Alien; Tales from the Loop is Blade Runner and Twin Peaks, filtered through a Kubrick-like lens where everything is held coldly at arm's length, even as it magnifies the intimate and personal. Dialogue is restrained and used like a precious commodity; every word counts. We end up seeing lot of impossible wonders — time travel, body swapping, time freeze, snow that falls upwards, parallel-world travel, and robots with uncannily human traits — but the series isn't about any of that. It's about people; their fears, tragedies, and deepest hopes.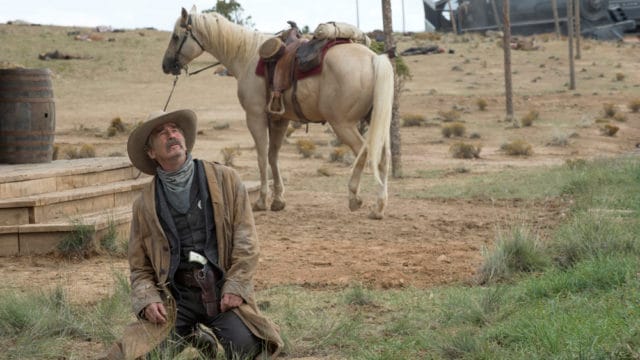 2. Godless. 2017. Marketed as a "feminist Western", I think the label is misleading. The town of La Belle is dominated by women (since most of the husbands were killed in a mining accident), but the lead and supporting cast have an equal share of men and women, and the overall tone doesn't really strike one as feminist. Which is good: film and TV suffer when politics become overt, and so I'm glad that Godless' excellence is carried purely on the strength of its artistic merits. It has all the classic ingredients of the western — outlaws, train heists, expansive scenery, disillusioned law officials, and a final shoot-out you'll never forget — while being innovative enough so that it stands proudly among the greats in the western Renaissance. Jeff Daniels plays a baddie of mythic evil, and the underappreciated Jack O'Connell is used very well against him, as the adopted son now turned on his master. I've seen this series twice and I'm sure I'll watch it again.

3. Bodyguard. 2018. This one pleased me on many levels. It's a solid thriller, with smart twists that match its brutal intensity. The romance between the Home Secretary and her bodyguard is handled believably, and in just the right doses, before she is assassinated halfway through the series. Most of all, the end reveal completely blew my mind – that the Muslim woman was a cold-hearted jihadist, and not the victim we were led to believe. "You all saw me as a poor, oppressed Muslim woman. I am an engineer. I am a jihadi." This she says to the appalled protagonist, who had rescued her from the clutches of her husband in the show's opening scene of terrorism. The cries of Islamophobia were inevitable, but it was so refreshing to see a mainstream Netflix production treat the subject of jihad terror with realism for a change. I was very impressed with Richard Madden ("Robb Stark"); he makes a good hero who gets shafted in the worst ways. If he's not beheaded at a Red Wedding, he's being framed as a suicide bomber with a bomb strapped to himself that he can't get rid of.

4. Behind Her Eyes. 2021. As I write this, Behind Her Eyes is currently the most watched show on Netflix, and I can understand why. It starts as an erotic thriller and then becomes a manipulative game of out-of-body experiences. Then the ending which has everyone in an uproar, but is stunningly perfect given the premise of astral-projection. It reminds me of The Sixth Sense: all the clues are there, so that when you rewatch the series you can understand who Adele really is. It's established that Rob is gay; his jealous behavior around David and Adele was about his feelings for the former, not the latter; Adele's junkie behavior, and risking rough neighborhoods; etc. The biggest treat to the series is Simona Brown. She plays a single mother who does all she can for her son, and gets caught in a love triangle against her better judgment. She's a genuinely good person who is manipulated into surrendering her body — an unpleasant shock, but dramatically compelling, naysayers notwithstanding.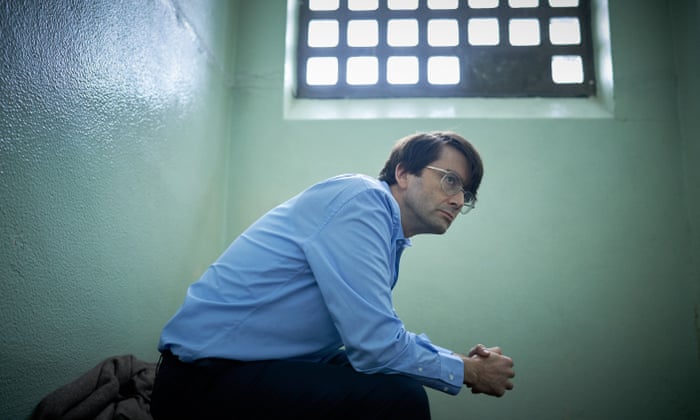 5. Des. 2020. David Tennant is one of my favorite actors of the 21st century. He can play a lovable eccentric (Doctor Who), a brooding curmudgeon (Broadchurch), and one of the nastiest villains to walk the Earth (Jessica Jones). In Des he channels that last as serial killer Dennis Nilsen. Between 1978 and 1983, Nilsen brought home and killed at least a dozen men and boys, keeping their corpses around before butchering them. When he got to that, he boiled their flesh, kept other remains around his apartment, and flushed other parts down the john. (I wonder if Nilsen inspired Walter Dragonette in Peter Straub's novel The Throat.) The drama is set after his arrest, inside interrogation rooms and courtrooms, as the series explores why Nilsen did all this shit. As true crime dramas go, this one is a cut above most, thanks mostly to Tennant's chilling performance. He casually chats with authorities about his monstrous actions, and there's no looking away.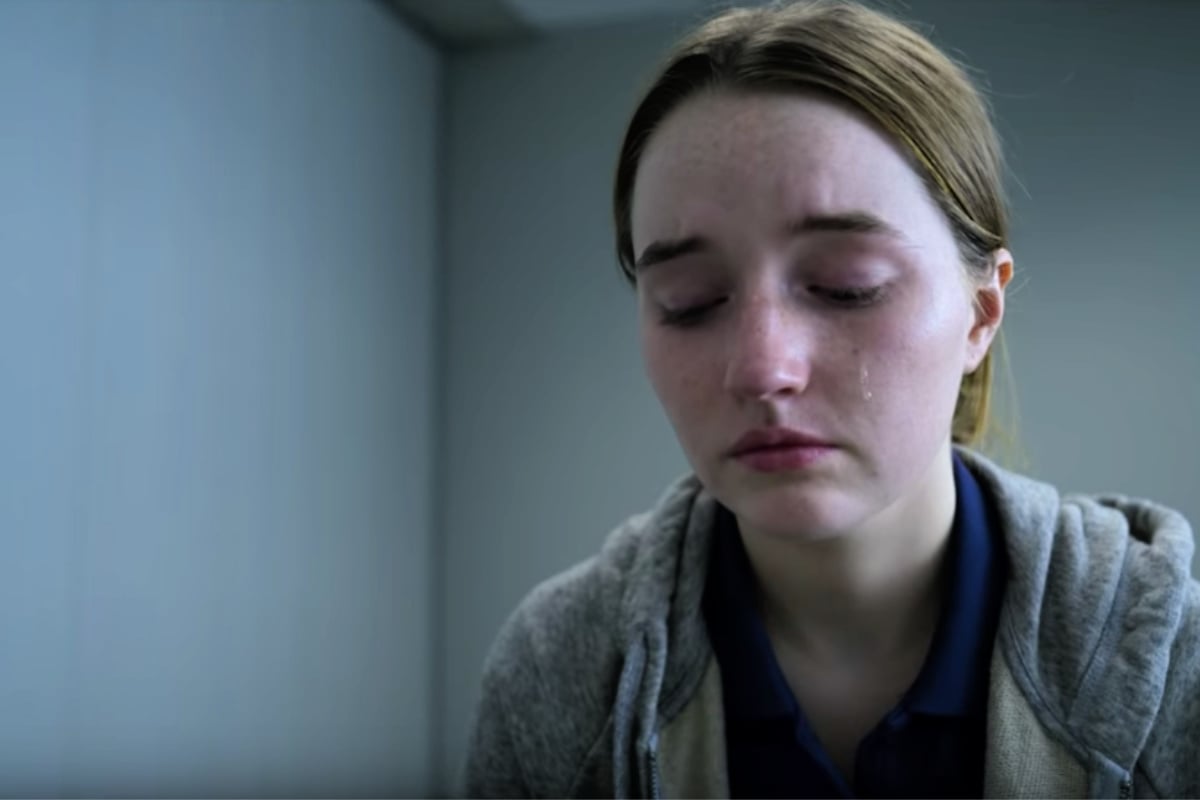 6. Unbelievable. 2019. Here's another true crime drama, about a serial rapist who kept on the move, hopping over states to confound the police. He never raped in the same place twice, nor the same kind of victim twice. He chose young women and old, of varying ethnicity and social class. The show flashes back and forth between two equally compelling storylines, the first set in Washington State in 2008, focusing on one of the rapist's early victims (above pic), the second set in Colorado in 2011, showing how two detectives from different cities ended up nailing the guy. The first storyline is heartbreaking, as the Washington State girl isn't believed by anyone — not her stepmother, her flat mates, or the police; she is arrested and compelled to say before a judge that she had made up her rape attack. The second storyline shows the pair of female detectives on top of their game as they use every resource available to close in on the rapist. The story arcs join at the end in a triumphant payoff, made all the more rewarding since the portrayed events are true.

7. The Queen's Gambit. 2020. This brought me back to my chess days in high school, and it even got me playing against my computer. I lost every time — as I evidently have lost my touch. But I was never anything close to the prodigy of Beth Harmon. She's based on the real world chess prodigies Robert Fischer, Boris Spassky, and Anatoly Karpov (mostly Fischer), and the show takes a lot of dramatic liberties, so this isn't anything that could be called a "true story" without winking broadly. It's wonderful drama all the same, showing a girl spiraling out of control with substance abuse, but almost never, ever, losing a chess game. What blows my mind is how exciting the chess games are to watch on screen. I wouldn't have guessed that one could wring so much tension out of chess duels, but Queen's Gambit proved me wrong.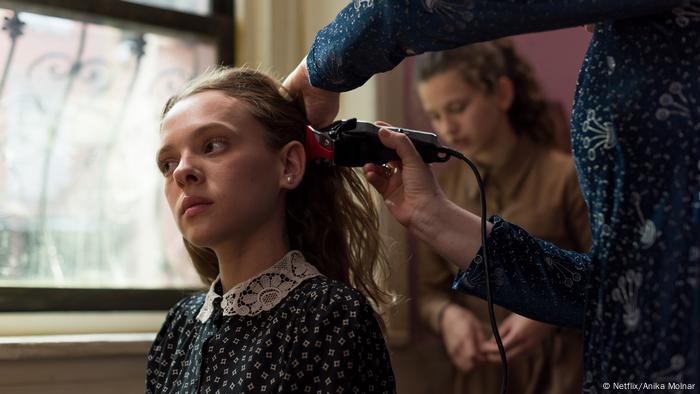 8. Unorthodox. 2020. One of the better religion-themed dramas in recent years: the story of a woman's liberation from everyday life in an ultra-orthodox community. The Satmar Jews in New York are from Hungary, mostly descendants of Holocaust survivors, and they live to strengthen their ranks and churn out as many kids as possible. While this may sound inspiring, to some it can be suffocating. Women like Esty (the main character) are not allowed to explore their identities and are deprived of rights most American women take for granted. In the series Esty rebels and leaves her husband; she moves to Berlin where multiculturalism awaits. The power of Unorthodox lies in the way it acknowledges the beauty of conservative religion steeped in millennia of tradition, while showing how someone can be miserable in that tradition. We see the beauty of a Passover seder, not beautiful at all to Esty, and reminds us how easy it is to romanticize religion from a distance.

9. The Five. 2016. I've never read a Harlan Coben novel, but since watching The Five I've considered giving him a try. He's known for extremely convoluted plots involving past events which have been misunderstood, this case being a five-year old boy (Jesse) who disappeared and was never found and presumed dead. Until his DNA turns up at a crime scene 20 years later. Now the boy's older brother is a solicitor, and his three friends are a doctor, a police detective, and a social worker — all still friends and still wanting closure over Jesse's disappearance. The shocking evidence of Jesse's DNA leads the characters on an absolute mindfuck through the lives of his family and friends, and finally to the identity of Jesse himself. Few of the subplots and side mysteries have anything to do with each other, and yet it all feels like it hangs together. That's the Coben magic.

10. I Am Not Okay With This. 2020. Take elements of Stranger Things (girl has telekinetic powers) and The End of the Fucking World (grief and mental health issues), and you get this series. It's not on the same plane of excellence as the former, or as edgy as the latter, but it's a very enjoyable watch. The protagonist lives an unenviable life: her father killed herself, her mother is a hollow bitch, and she suddenly realizes she has superpowers — she destroys things with her mind — that she can't control. That's what makes her powers interesting. Sophia Lillis is an actor to keep eyes on. She wasn't impressive in It, but then she didn't have a decent script. This series gives her a chance and hints at a promising career.