Stranger Things made me relive the horrors of Demogorgon in my D&D days. The Prince of Demons is described thus:
"Demogorgon is 18 feet tall and has two heads, which bear the visages of evil baboons or mandrills. His two necks resemble snakes. He is insanely powerful: (1) He can hypnotize up to 100 creatures with his gaze with less than 15 hit dice with no saving throw. (2) The left head has the power of a rod of beguiling. (3) The right head can cause insanity, which lasts 10-60 minutes. (4) He has a forked tail that drains 1-4 levels of the people it hits. (5) If he hits you with his arm tentacles, a limb on your body will rot off in 6 rounds, which permanently removes 35% of your hit points. (6) He's got every psionic power, 95% magic resistance and plenty of spell-like abilities."
The Demogorgon I know is represented by the lame sketch of the first image below. While I'm an old-fashioned curmudgeon who lives and dies by 1st-edition rules — the classic D&D of the 70s and early 80s played by our young heroes in Stranger Things — I will admit that some of the artwork from the early Monster Manual was primitive and silly. Later imaginations did justice to what the most terrifying demon lord should look like. Here are the best representations I could find. My favorites are the 2009 versions.
1978: Monster Manual (1e)
1987: Dungeon Magazine (issue #120)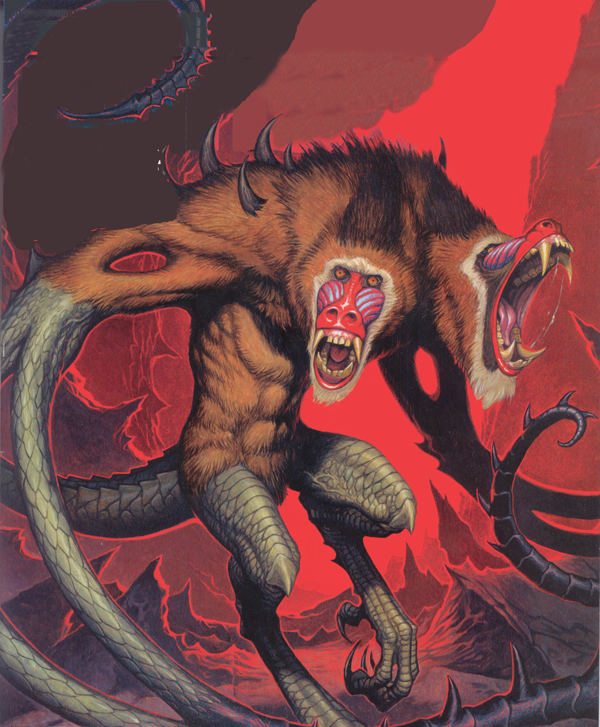 2007: Dragon Magazine (issue #357)
2009: Monster Manual II (4e)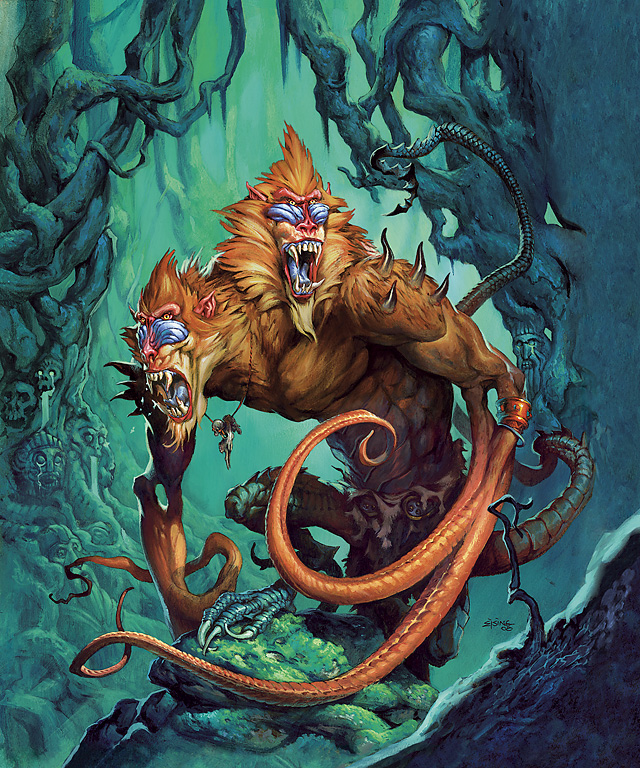 2009: The Plane Below: Secrets of the Elemental Chaos (4e)
2015: "Out of the Abyss" adventure module (5e)
Deviant Art